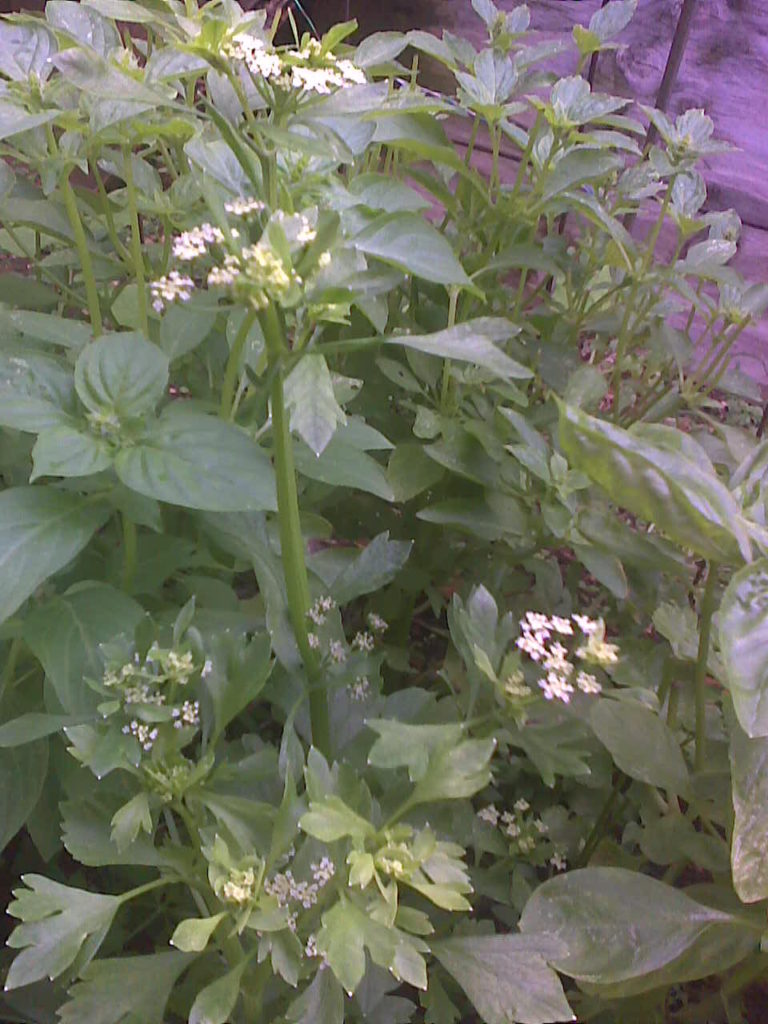 Kinchay is an herb like celery but it is mainly the leaves that are being utilized. It is equivalent to lovage. I use it in stir-fries, chop suey, fried rice and noodles especially pancit bihon. Kinchay would also go together with green onions as a garnish for rice soup we call arroz caldo.
The Kinchay I have in the garden is starting to flower. I'm going to let it so I can gather seeds for my future plantings.
It is easy to grow from seeds. Just sow in a good, moist starter soil, cover lightly with soil and water constantly. I always cover the pot with a screen so the birds will not have a chance to eat the seeds.
Comments