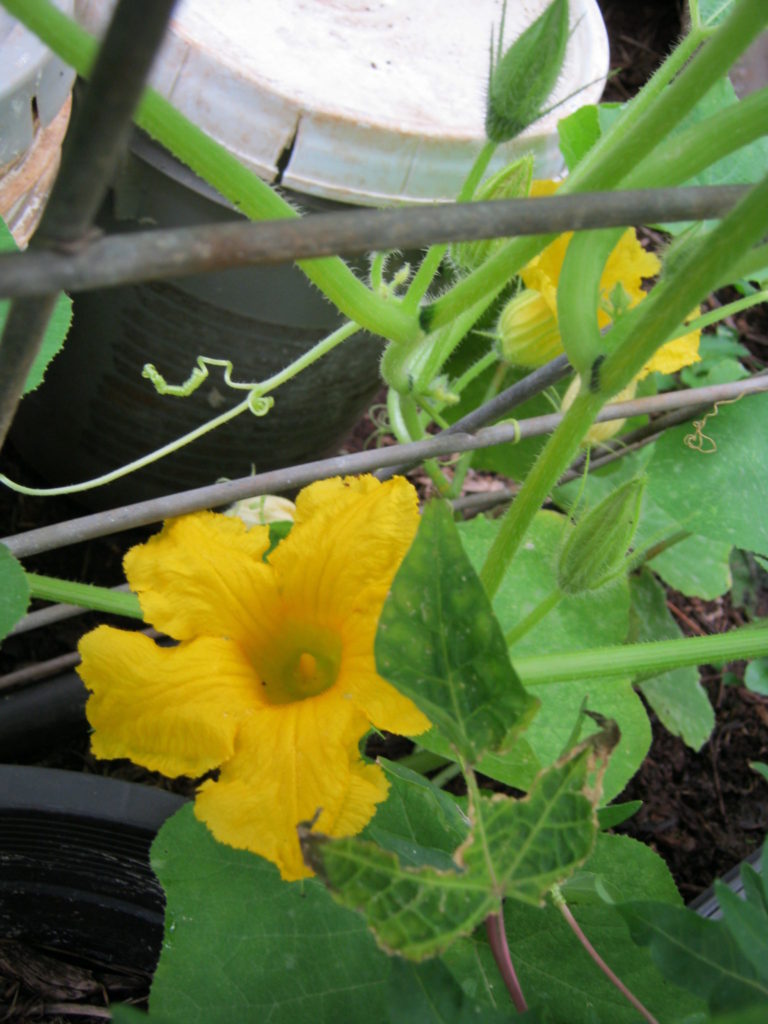 It's about a month when I published the picture of the pumpkin seedlings and after I planted them on the ground it started flowering. I noticed only male flowers so far. You will notice a female flower if it has a small pumpkin underneath the flower. It should not be long and I'm going to savor this delectable vegetable. I love pumpkins especially when cooked with shrimp and coconut milk.
You can actually use the flowers too for cooking. French cooks like to use squash flowers by stuffing them with mushrooms and cheese maybe or whatever filling you want to use. But normally French cooks uses zucchini flowers.
When using flowers, make sure to remove the stamens and the outer green parts before cooking.
Pumpkins have beta carotene and other vitamins.
I can't wait to see the first fruit of the pumpkin this year. I had planted pumpkins before and I always have good yield.
Comments